If you bring this map with you (during its period of validity), you can claim a 100 yen discount at the door for the Idemitsu Museum of Arts, Mitsui Memorial Museum, and Mitsubishi Ichigokan Museum, Tokyo, as well as for Tokyo Station Gallery. It will also entitle you to a free gift at Artizon Museum.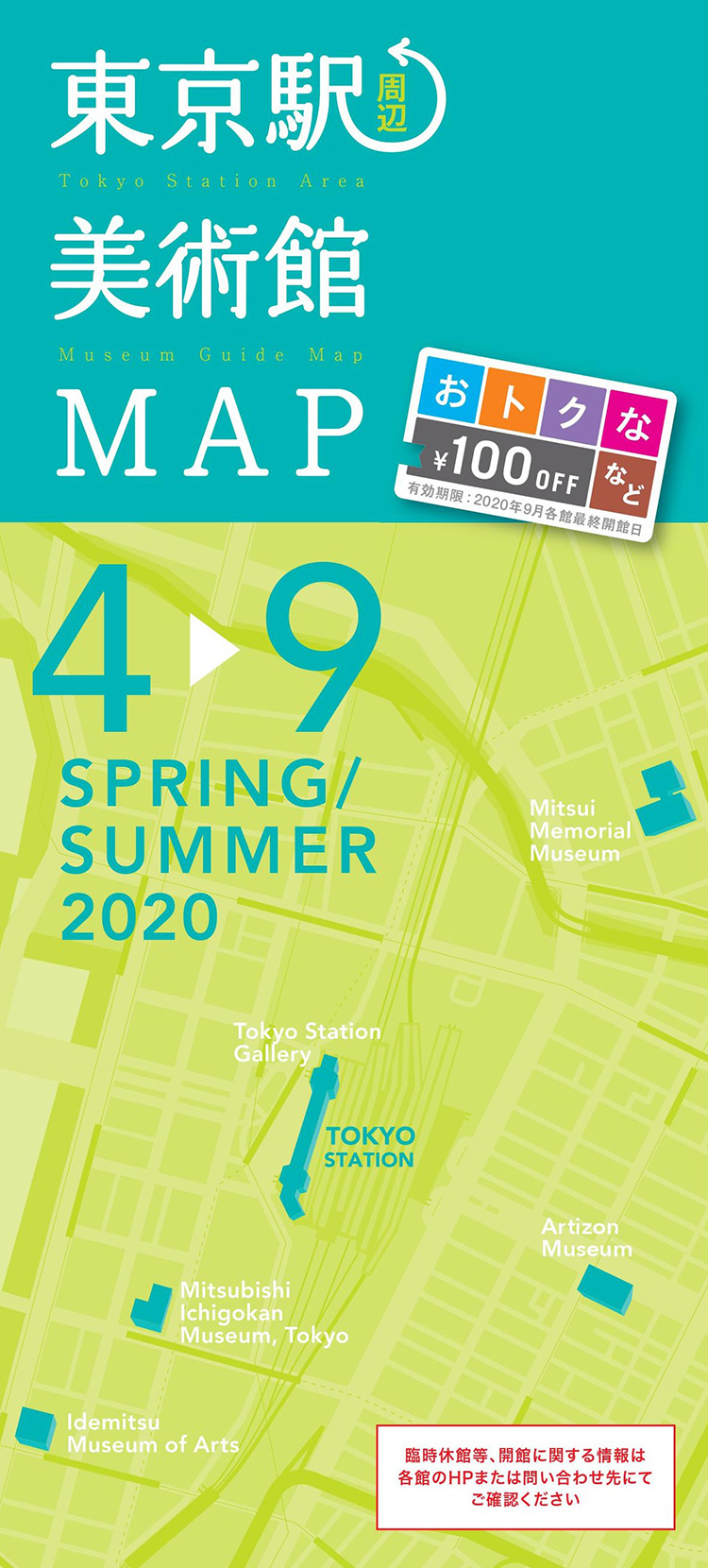 Precautions
This discount is limited only to those who bring this map with them to the gallery (up to one person).
It is possible to use this discount as many times as you like within the period of validity. However, it is not possible to use this with other discounts.
Please see the details listed on the map for other precautions.